Why Dermal Fillers are right for you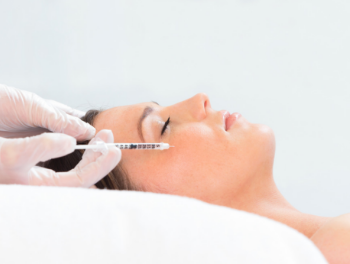 22nd February 2019
Why Dermal Fillers are right for you
Dermal fillers have somewhat risen to fame in recent years, becoming popular methods of enhancing your skin and features, in a way that achieves fantastic results without surgery. However, dermal fillers are much more than just something you can inject into your skin in order to improve your appearance. The diverse and flexible nature of dermal fillers means that not only can they help to improve the way that you look, but they can also be used to tackle a whole range of concerns.
The Benefits of Dermal Fillers
Not only are the range of dermal filler uses so diverse, but treatments involving dermal fillers also have a number of associated benefits. The benefits of dermal fillers include:
Diverse Treatment
Fillers offer great diversity and versatility in terms of how they can help you, playing a key role in a number of treatments to areas throughout the body. Treatment areas include the forehead, eyes, cheeks, chin, lips, décolletage, hands, feet and more. Their diverse nature means that you can tackle a wide range of concerns and issues, without having to go under the knife.
Creating a more Youthful Appearance
Dermal fillers are a fantastic way of creating a more youthful appearance, rejuvenating the skin and enhancing your features. Dermal fillers are also very effective in targeting fine lines and wrinkles on the face, both of which commonly create the tired and aged look. By rejuvenating the skin, enhancing features and targeting facial lines, you can achieve a fresh and youthful appearance.
Save Time with Dermal Fillers
Treatment with dermal fillers can be much quicker than alternative surgical treatments, seeing immediate results from a treatment time of no more than an hour, and despite the lesser treatment time, the treatment itself is just as effective. The results of your treatment can last up to 18 months, and you are able to return for a top-up treatment when the time is right. Dermal fillers also do not require you to have any down time, so you can return to your daily life immediately following the treatment.
Using a Natural Filler Substance
One of the most commonly used substances for dermal fillers, Hyaluronic Acid, is naturally found within the skin and effectively ensures moisture. If there are low levels of Hyaluronic Acid within the dermis, your skin can become very dry and develop an unsightly appearance.
For more information about dermal fillers or to book an appointment with a member of our team, please contact us today. Call us on 01332 289800, email hello@unicoskinclinic.co.uk or complete our contact form.